We expanded the fleet, Autocares Pons acquires two new coaches.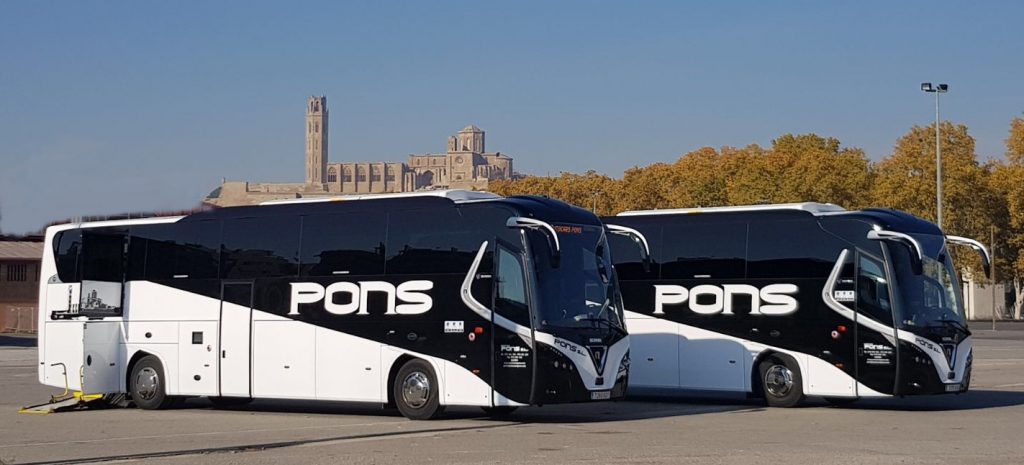 Autocares Pons, a Lleida company with more than 85 years of experience in the passenger transport sector, both national and international, has increased its fleet, acquiring two new vehicles.
The vehicles were purchased from the Noge body, the Touring GOLD HDH model, on a SCANIA Euro 6 engine chassis with 410 hp. The coaches are equipped with the latest active and passive safety technologies, EBA (emergency braking assistance), LGS (lane change warning), anti-tilt and anti-formant arches, R80 seat anchors, adjustable LED headlights and addressable, preheater. The vehicles have the maximum comfort features: LED reading lights, USB per square, coffee maker, refrigerator, WIFI, wooden simile floor, tables …
Since a few years ago, Autocares Pons is committed to adapted transport, which is why one of the vehicles purchased has been adapted with a lifting platform to transport up to seven people with reduced mobility.