9 tips for driving in winter
Winter brings the most dangerous weather conditions to drive. The wind, the cold, the rain, the snow and the ice condition the circulation and force the driver to modify his driving. The main tips for dealing with these adverse conditions are included in these 9 tips for driving in winter: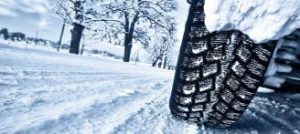 Winter set-up.
The car to be safe must be in perfect condition. The tires, the brakes and the shock absorbers; as well as, the battery, windshield wipers and spark plugs should be checked.
Correct air conditioning of the passenger compartment.
It is essential that the driver feels comfortable at the wheel, the temperature should be ideal for driving without feeling cold or excessive heat. This advice is the most obvious of these 10 tips to drive in winter; however, it is necessary to remember it and put it into practice to achieve a safe driving in winter.
Correct lighting.
In winter, the hours of sun are reduced and phenomena such as fog are common, so visibility decreases. To see and be seen, it is advisable to drive with dipped or low beam.
Windshield and rear window in perfect condition.
Drivers should check the condition of their windows and, in the event of a break or crack, repair or change the window to prevent frost from breaking it. It is important to know exactly the insurance policy of the contracted car and the coverages that it includes on this element.
Extra winter equipment.
To the mandatory kit: vest, triangles and emergency wheel, in winter, it is recommended to add: flashlight, charged mobile phone, water, warm clothes, blanket, first aid kit and full tank.
Learn about the weather conditions and the situation of the route to be traveled.
      7. Lower the speed.
The winter weather phenomena; ice, wind, snow and rain, demand a lower speed driving and avoid sudden reactions to the steering wheel.
Choose long gears.
Whenever possible, and especially on ice or snow, you should drive with the car's gears as long as possible, even at the start of the march.
Avoid the brake.
On ice, snow, wet or windy road to slow or stop the car, the ideal is to reduce the gears and decelerate the car until it stops.